Welcome to our Events!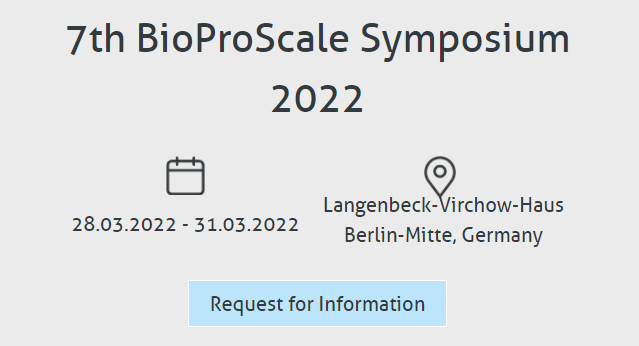 7th BioProScale Symposium 2022
28.03.2022 – 31.03.2022, Langenbeck-Virchow-Haus, Berlin
Scaling up and down of Bioprocesses: Technological Innovation and Cell Physiology Insights.
They symposium is organized by Prof. Dr. Peter Neubauer, coordinator of the KIWI-biolab, and consists of two blocks: Industrial Scale – Scaling up and down – PAT (28-29 March, 2022) and High Throughput Bioprocess Development – Advances in Software, Hardware, and Integration (30-31 March 2022).
Various KIWI-biolab scientists and international experts will share their insights in machine intelligence and bioprocess engineering.
Please, visit the 7th BioProScale Symposium 2022 website here.
---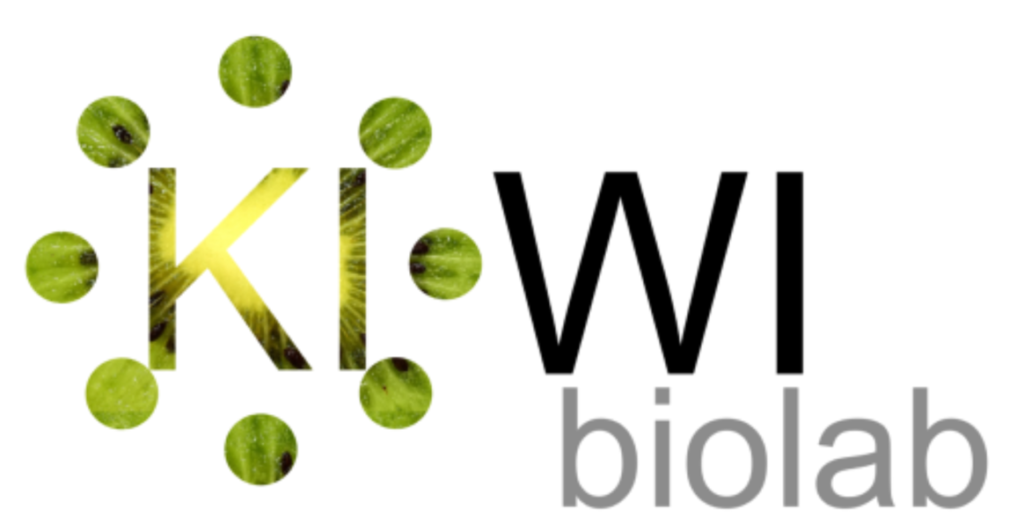 KIWI-biolab Symposium 2021
11.11.2021 – 12.11.2021, virtual
We are organizing a KIWI-biolab Symposium with focus on The Role of Machine Intelligence in the future of Bioprocess Development. The Symposium will take place in November 11-12, 2021, each day from 14:00 to 17:00 Berlin time.
We are very happy to have four internationally renowned speakers who will share their insights and their expertise in the field:
Prof. Dr. Andrey Ustyuzhanin
Head of the Laboratory of Methods for Big Data Analysis, Faculty of Computer Science, HSE University

Prof. Dr. Gonzalo Guillén Gosálbez
Head of the Sustainable Process Systems Engineering Lab, Department of Chemistry and Applied Biosciences, ETH Zürich

Prof. Dr. Victor Zavala
Head of the Scalable Systems Laboratory, Department of Chemical and Biological Engineering, University of Wisconsin-Madison

Prof. Dr. Lars Schmidt-Thieme
Head of the Information Systems and Machine Learning Lab, Institute of Computer Science, University of Hildesheim
More information in the Program:
The event is free of charge and no registration is required. You can access the event just by clicking here.
Join us!
---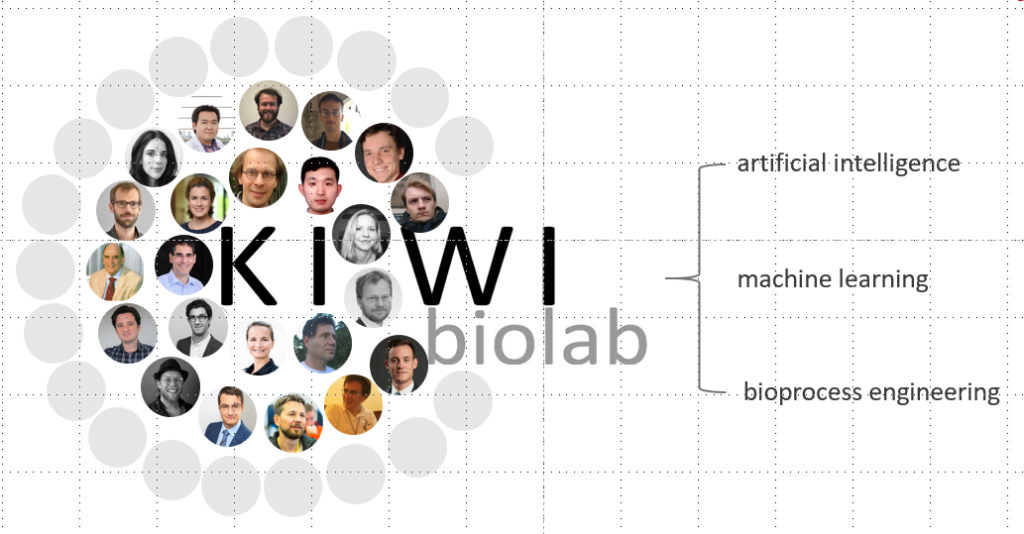 KIWI-biolab Workshop 2021
19.05.2021, virtual
We are hosting an online KIWI-biolab workshop on 19.05.2021, 14:00h – 17:00h. We will start with a short presentation of our lab, followed by icebreaker board canvas to initiate scientific discussions on four paralel sessions corresponding to the four KIWI-biolab Task Forces.
Our PhD students will present and lead the discussion on Gathertown and Miro boards:
TF1 discussion "Modern time series models for irregular data", Randolf Scholz
TF2 discussion "Progress and challenges in parameter estimation and model predictive control", Judit Aizpuru
TF3 discussion "Predicting glucose sensor time series and its issues; Potential use cases of Raman spectra", Christoph Lange
TF4 discussion "360° Lab tour, equipment automation in process industries, can KIWI contribute to a greener society?" and "From process description to adaptive scheduling" Lucas Kaspersetz and Stefan Maak
If you would like to know more or join, please do not hesitate to contact us!
---
TU Berlin's Dialogue Platform will be hosting an Ideation Conference in cooperation with first vice president Prof. Dr.-Ing. Christine Ahrend. The focus of the conference is on the interdisciplinary and transdisciplinary development of research ideas suitable for joint projects in the fields of health and robotics.
The KIWI-biolab scientists Dr.-Ing. Marie-Therese Schermeyer and Prof. Dr. Peter Neubauer are hosting a workshop entitled "Faster to new pharmaceuticals in the Future Lab". We are looking forward to see you there!
For more information, please visit the TU Berlin-Ideation Conference 2021 website.
---
Scale-up and scale-down for accelerated bioprocess development and optimisation.
They symposium is organized by Prof. Dr. Peter Neubauer, coordinator of the KIWI-biolab, and targets experts from research & development and industrial practice in the industrial bioprocessing of pharmaceuticals, food, feed and renewables. Due to the Covid-19 situation, the symposium will be conducted as a 100% online event including scientific sessions, a virtual exhibition and a virtual poster session.
Various KIWI-biolab scientists will share their expertise in high-throughput bioprocess & automation.
For more information and registration, please visit the 6th BioProScale Symposium 2021 website.
---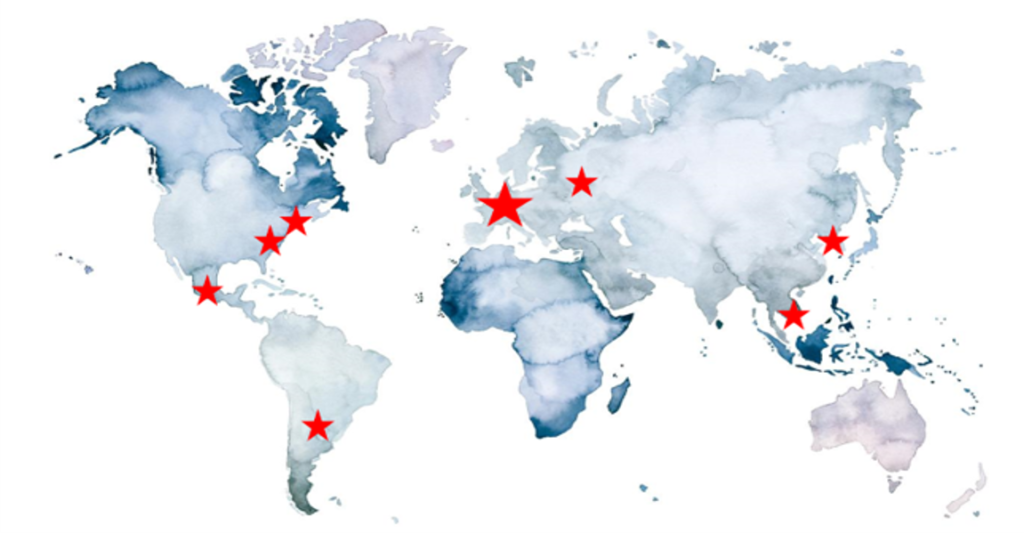 KIWI-biolab Kick-off Meeting
29.10.2020, virtual
The KIWI-biolab team members and partners met online on October 29, 2020 to discuss the progress of the Future Lab and to share their thoughts about further perspectives.
---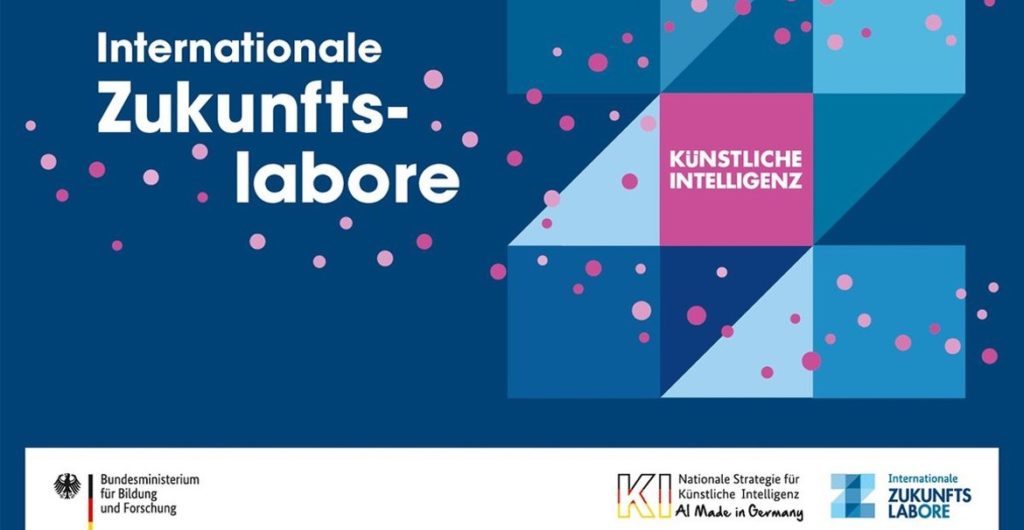 KIWI-biolab Press Release Meeting
04.05.2020, virtual
The KIWI-biolab leaders met Communication and Press offices from various institutions to broadcast the mission of the project and explain the potential impact of the research output.